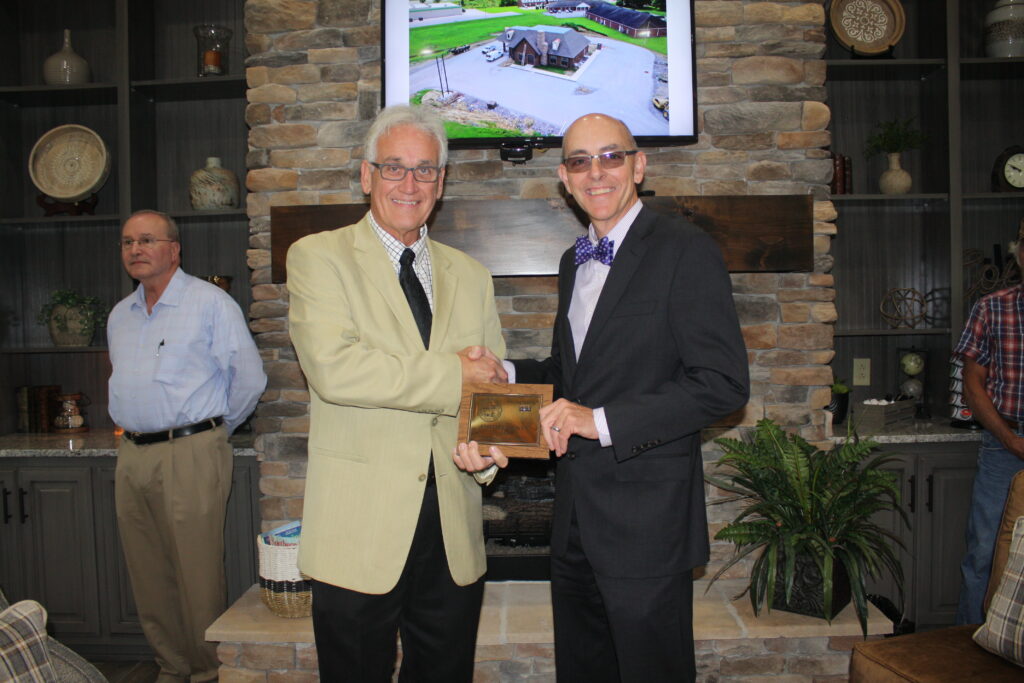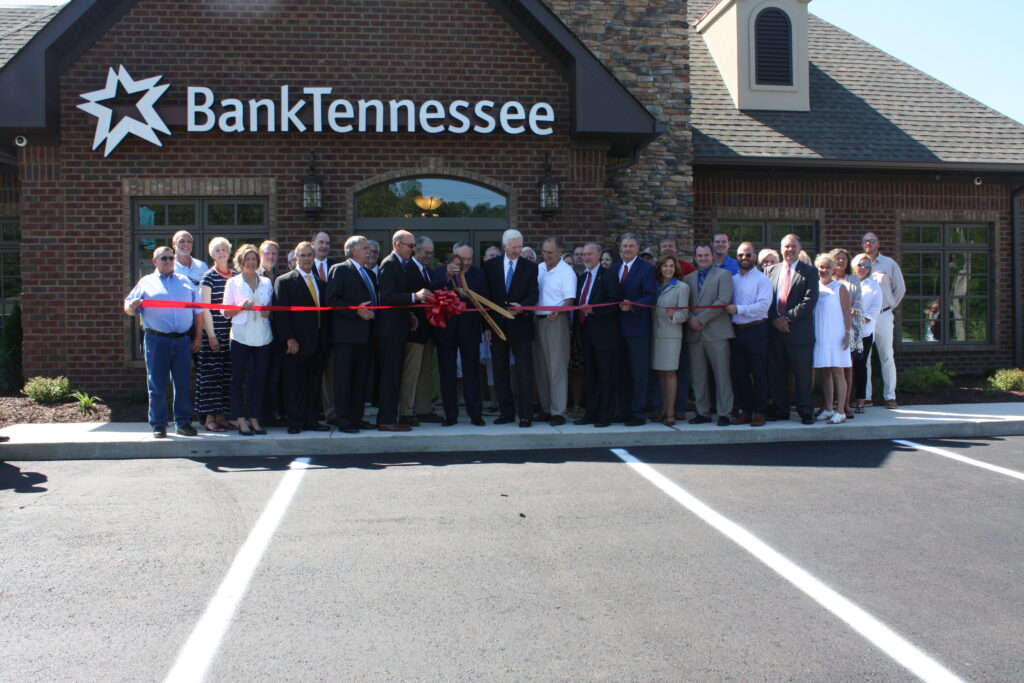 The Smith County Chamber of Commerce welcomed new member, BankTennessee, at their Grand Opening on Friday, August 30th. A Ribbon Cutting ceremony took place at 10:00 am at their new location at 936 Upper Ferry Road.
BankTennessee's Carthage banking team are all residents of Smith County and include Sherry Slagle Mercer, universal banker, Corey Carver, universal banker, Lois Vance, universal banker, and Michael Nesbitt, branch manager. Also rounding out the team are BankTennessee directors and lifelong Carthage area residents and businessmen Tom Paschal, Alex Richmond, and Larry Wilkerson.
Headquartered in Collierville, Tennessee, BankTennessee has 9 retail banking offices with 7 in West Tennessee including Collierville, East and Downtown Memphis, Germantown, Ripley, Munford. In Middle Tennessee, the bank has offices in Lebanon and now Carthage.
Pictured with Smith County Chamber of Commerce Director Bill Woodard is BankTennessee Branch Manager Michael Nesbitt.