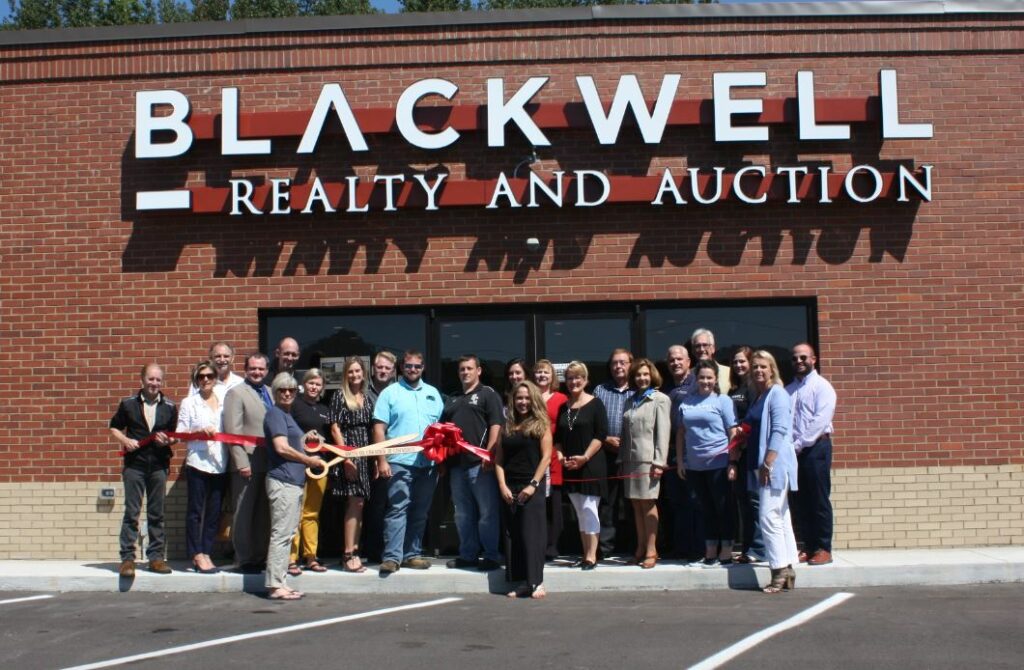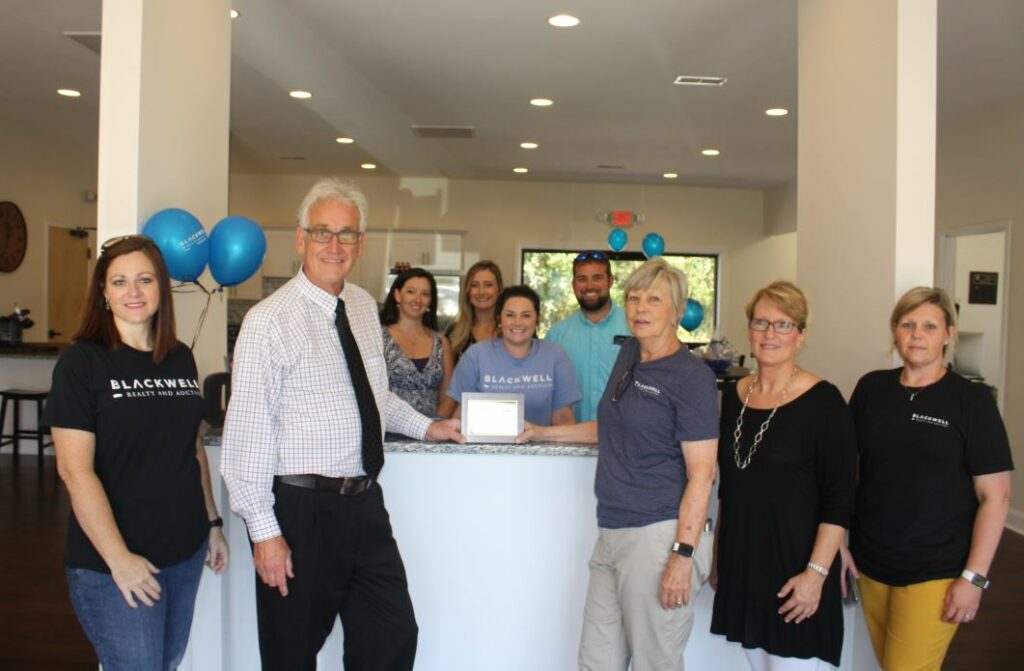 On Friday, August 30th, the Smith County Chamber of Commerce welcomed new member, Blackwell Realty and Auction with a Ribbon Cutting Ceremony at their new Smith County office location. Blackwell Realty and Auction is now open at 941 Upper Ferry Road in Carthage.
Blackwell Realty & Auction is dedicated to working with their clients to make every real estate transaction a smooth and successful one. They understand success depends on their dedication to giving clients great service throughout the selling and/or buying process. Real estate is a passion at Blackwell Realty & Auction. They love helping clients make their next real estate search or sale a successful one, helping them take their plans and make them a beautiful reality.
Pictured at the Ribbon Cutting are Jim West, Representative Terri Lynn Weaver, Senator Mark Pody, Anthony Apple, Andy West, Judy Smith, Lacey Crockett, Jennifer Haden, Dennis Banka, Josh Kirby, Michael Woodard, Samantha Kirby, Christy Blackwell, Pan Stout, Annette McCall, Eddie Stout, Mayor Sarah Marie Smith, Mike Mohr, Sloan Granstaff, Bill Woodard, Melissa Todd Hughes, Sonja Hammond and Matt Watts.